ICF Paris Île-de-France Invites you to a Two-part Webinar (Zoom) on « Ethics » An essential element of professional coaching – 6 juin 2023
Webinaire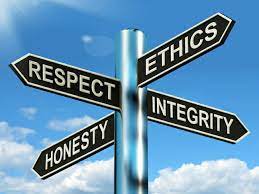 Description
"If you're guided by a spirit of transparency, it forces you to operate with a spirit of ethics. Success comes from simplifying complex issues, address problems head on, be truthful and transparent. If you open yourself up to scrutiny, it forces you to a higher standard. I believe you should deliver on your promise. Promise responsibly."
« Rodney Davis »
Part I – Tuesday 6th June 2020 14.00 – 15.30 (Paris CET)
Part II – Tuesday 4th July de 2023 – 14.00 – 16.00 (Paris CET) 
(In English) 
N.B. Part I is a prerequisite for attending Part II
Presented by – Janet Wilson PCC
Executive & Leadership Coach
Past President UK ICF Charter Chapter
Programme – Part I – Let's talk about Ethics  
This 90-minute webinar invites you to deepen your knowledge and exploration of the code of ethics and its relevance to your practice as a coach.
We will take a brief look at the new code of ethics and the processes in place to support our profession.  What can we learn from history and thinking about your own practice? Where might you want to increase your rigour  ?
We will also consider our own ethical framework, what the principles are that we use when making decisions and how they differ.  Where might that cause tension, and how can you manage that?  You will have an opportunity to discuss this in small groups in breakout rooms.
This workshop will provide 1,5 Core Competency CCEU's for Ethics
Part II Conversations about Ethics
During this 2-hour webinar, you will reconnect with others who participated in "Let's talk about Ethics".  The intent is to provoke us all to think about our choices and decisions and to reflect on the extent to which they meet the ethical guidelines.
We will break into small groups to contract and to consider a question before providing an opportunity to learn from everyone on the call.
Janet will present a real-life challenge before encouraging you to consider your own challenges and work with one another to consider your approach.
There will be time for questions and open a conversation together, which will enable us to learn from one another.
This workshop will provide you with 2 Core Competency CCEU's for Ethics
Take-Aways
You will leave with a refreshed view of the code of ethics and a view of the structures that support us as ICF coaches.

You will have the opportunity to deepen your awareness of your personal ethics and how they support your practice.

You will have in-depth discussions with your peers and together find solutions to some of the issues you may be facing or have faced in your practice.
Janet Wilson PCC
Janet is driven to support people as they make choices around their lives, work, and contribution to the world.  Her interest in Ethics has resulted in her developing and delivering webinars for the UK ICF over the past almost 10 years and has given rise to invitations to speak at ICF conferences around the world.  Janet is passionate about supporting conversations that matter, offering different perspectives to help people reframe and engage with the challenges they face in new and positive ways.  She is a member of the newly created ICF Ethics Advocacy team.
Janet has been a coach and member of the ICF since 2003.  She served as President of the UK ICF Chapter (2016 and 2017) where she contributed to the development of the chapter in the U.K. and collaborated with professional coaches across the globe to support the growth of the coaching profession.
 With a background in marketing and higher education, Janet has worked in South Africa, in the Middle East and U.K.  She has personal experience of executive-level leadership which serves her well as an executive coach with C-suite executives, Boards and Senior leaders.  She has developed particular interest and skills in supporting team development, and significant experience as a group coach and action learning set facilitator.  Janet works in Leadership as well as Organizational Development and Change Management.
Janet is an Ambassador for the International Coach Federation in the U.K. and actively participates in projects designed to further the profession.
Inscription obligatory
Tarifs: (For parts I&II)     50€ Non-Members       Members:  30€
Plus d'informations : www.coachfederation.fr
Rubrique: Ateliers & événements
ICF Paris-International Circle, is an initiative of the ICF Paris Ile de France chapter. These events are an opportunity for the international community (often in English). Internationally renowned speakers from a variety of backgrounds are invited to share trends, best practices, methodologies and tools with the coaching community in France. Events are open to all nationalities, ICF members and non-members alike.
Your contributions are welcome to ensure the success of our events. Please contact one of the members of the ICF Paris International team within our chapter to share your suggestions, contacts and proposals :
Julie Cummings-Debrot (Julie.cummingsdebrot@coachfederation.fr)
Manuela Marquis (Manuela.marquis@coachfederation.fr)
Agnieszka Bragiel de Carvalho (carvalhoagnieszka@coachingfederation.fr)